FNK Steel Industries was established
by Frixos kouletmos in 1986
FNK Steel Industries was established by Frixos kouletmos in 1986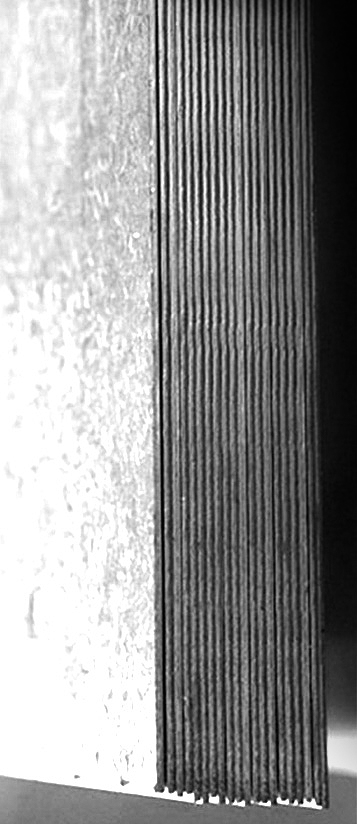 Description & Technical Characteristics
Steel metal sheets are used in a wide range of metal structures and are manufactured in the factory using hot rolled raw material (S235), galvanized (DX51) and in colours of white and red. Galvanized sheets are recommended for cases where greater corrosion protection is required. The zinc-plated steel substrate offers a metallurgically bonded and uniform effect.
A relatively simple and short process is followed for the formation of steel sheets, where the rolled material is fed to the machine and is cut to a certain length. Steel Sheets are produced according to the EN 10131:1991 and EN 10051:1991 + A1:1997 Standards and are stocked in our warehouses.
The thickness of the sheet varies from 0.75 – 12 mm, while the main dimensions are 1000×2000, 1250×2500 and 1500×3000. Other sizes are made upon request. FNK Steel Industries Ltd has also added a new type of steel sheet to its products, known as tear steel sheet, which are mainly used for stair treads and as wall decoration in metal houses.
The main advantages of steel sheet production are:
Low cost and construction time.
Low maintenance costs.
Simple construction process.
Easy to transport.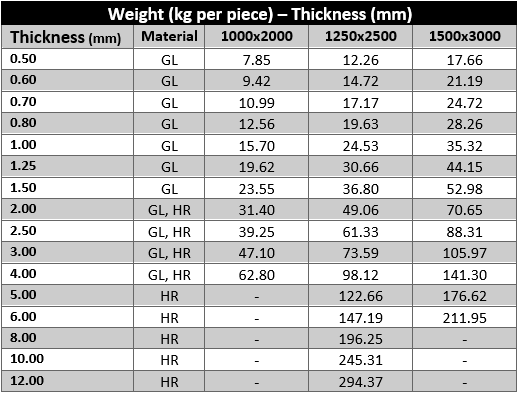 GL = Galvanized
HR = Hot Rolled
Wide Range of Sizes and Colours