FNK Steel Industries was established
by Frixos kouletmos in 1986
FNK Steel Industries was established by Frixos kouletmos in 1986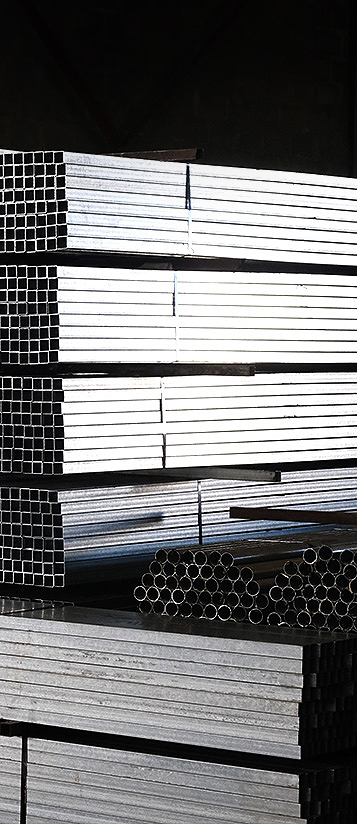 Description & Technical Characteristics
FNK Steel Industries LTD is the only pipe manufacturer in the whole island. The factory is equipped with two pipe production machines and are used accordingly, based on the desired dimensions given by the production program. In fact, in June 2021, the company has invested in the market of a new technologically advanced machine, to improve product quality and flexibility to produce larger quantities due to developed speed.
The production process is divided into four basic stages. The first step is cutting the raw material to the necessary proportions in order to produce tubes in the specified dimensions. The raw material is then fed to the machine, after the rollers are joined and welded. The configuration of the products is based on the correct adjustment of the machine rollers by the experienced staff and the correct programming of the machine by the operator. The last stage of the process is packing and storage. 
Hot rolled pipes have quality material S235JR and galvanized pipes are made of DX51D material quality. In addition, pipes in rectangular, square and circular cross-sections can be produced at standard length of 6m. Custom length can be made upon request.
Advantages:
Construction of a wide range of dimensions
Benefit in construction time and transportation costs.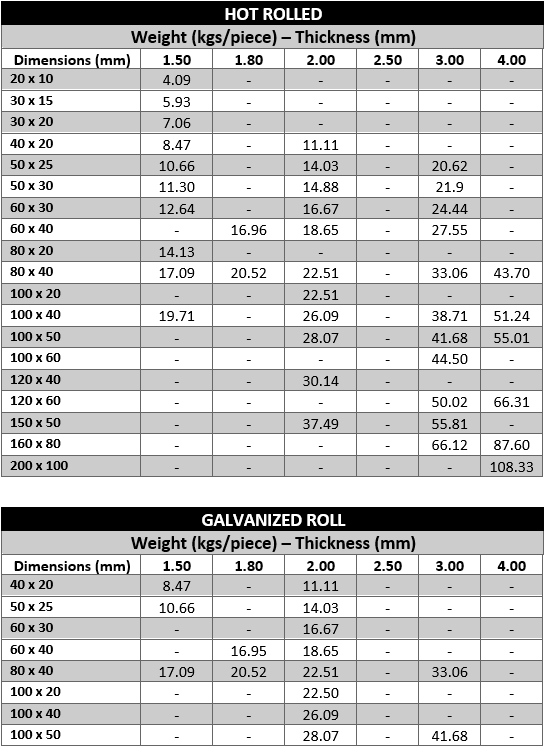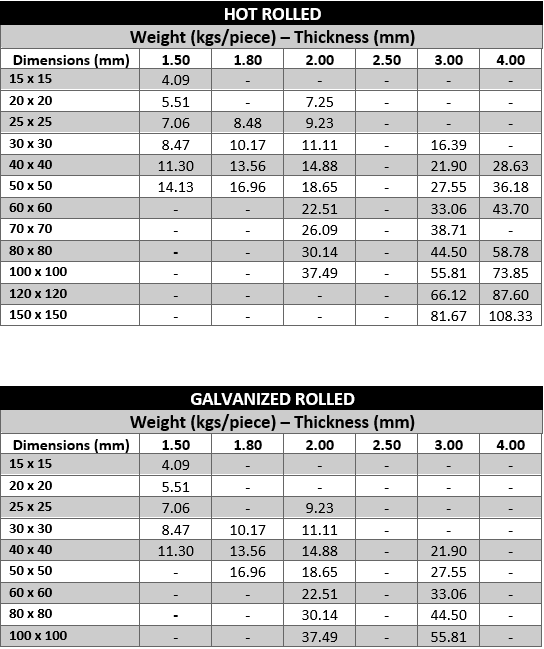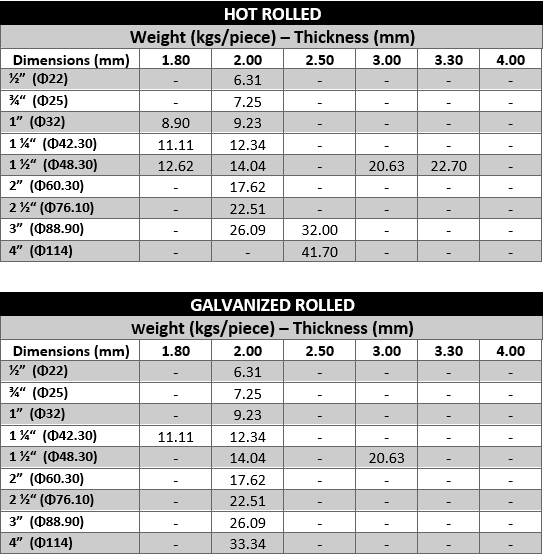 Wide Range of Sizes and Colours